Wednesday, August 19, 2009
Monday, August 3, 2009
Today we had Marlee's 15 month checkup! I know I say it everytime, but I can't believe she's 15 months old already! I was curious to see how much she's grown since her 12 month check up, and boy has she grown!! She now weighs a whopping 21.4 pounds and is 30 inches tall! The part that surprised me the most was that for her height, she's in the 75 percentile! YEAH!! In the past she's been in the 20th percentile, so I'm super excited that she broke the 5oth percentile mark! Now I know it may not last long, but at least we can say that she's been in the 75th percentile at some point! Kendall and I were noticing that the last few weeks, all of Marlee's dresses that were once pretty long on her, are now WAY too short for her~now it makes sense!! Guess we'll have to go shopping for some new dresses!
Other than that, Marlee got a HUGE high five from the doctor for not being on a bottle (haven't been on one since 9 months) and for not being on a paci (never)!! As the doctor says after every visit "she's perfect!!"
Marlee's vocabulary continues to grow every day, too! She's starting to repeat small phrases and learns at least 1-2 new words everyday! She now says: apple, doggie, daddy, mama, stinky, cheese, duck, hippo, button (belly), baby, bye-bye, hi, hey, shoe, eye, mouth, mail, milk.. and there are so many more that I can't think of right now! She nodds her head "No" and "yes" and understands questions that she's asked! It's so amazing!! We continue to look forward to all of the new things that she learns and does each and every day!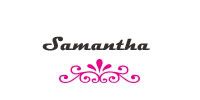 Posted by

Kendall, Samantha, and Marlee
at 9:13 AM
No comments:

Posted by

Kendall, Samantha, and Marlee
at 9:09 AM
No comments:

Posted by

Kendall, Samantha, and Marlee
at 8:58 AM
No comments: